Stop Gliss Bio offers an ecological alternative to the use of salts and mineral chippings for the treatment of snowy or icy surfaces.
This anti-slip material, invented and developed by the City of La Chaux-de-Fonds in Switzerland, adapts to pedestrian paths (sidewalks, pedestrian roads, squares) as well as low-traffic pavements and used by light vehicles (garage entrances, residential areas).
The product consists of wood chips - 5 to 20 mm long - impregnated with magnesium chloride brine. The moisture content of the material is more than 40%, which gives it a quick response to contact with the snowy or icy surface.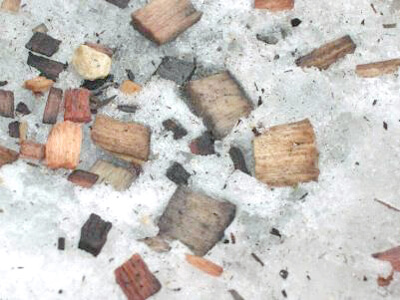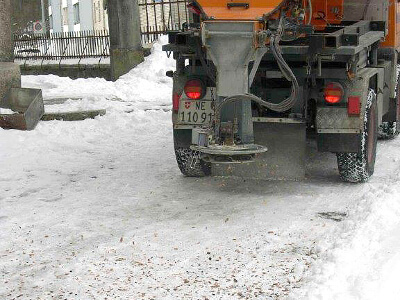 © Ville de La Chaux-de-Fonds
Advantages
The use of Stop Gliss Bio has many advantages:
Long duration of action in the absence of heavy snowfall
Excellent stability and grip for both pedestrians and light vehicles
Ease of use
Low impact on the environment:

the product does not generate dust when spreading
it is biodegradable
the brine used has a neutral pH and therefore does not cause any damage to the infrastructures
few rejections in nature

No danger to the paws of pets